One more note about Gbloink! -- if I let it run for too long (like an hour), it might start to load up my browser (presently Firefox) & require I kill & reload the browser. A garbage-collection problem, I guess.
________________
There's a small German company called
d-lusion interactive media
-- the name & its lack of capitalization suggests the founders have a severe self-image problem. Well, not to worry: they left all the "soft synth" nonsense behind, took other coding contracts, & in 2008 launched language-learning site
Babbel.com
.
From the goodness of their hearts, they have left some of their key projects available for download. Mostly, I won't rave after saying they're GREAT, & function very well on a small netbook PC that I got for cheap.
________________
DrumStation
-- the evolution of the TR-xxx concept.
At very least, a great electronic drummer for practice sessions, with its easy-to-learn step sequencer (HINT: if you don't use a particular feature, just leave it alone & don't worry about it
), but readily capable of turning out some impressively crunchy beats.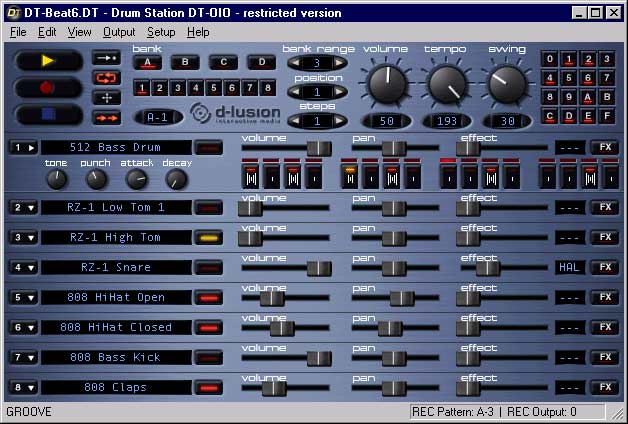 ________________
Rubberduck
-- the Killer Synth App. Supposedly based on the TB-303, the RD (released 1996) features things like
Quote:
realtime digital resonant dynamic filters, frequency and volume envelope (DCA, DCF), 4 basic waveforms, dual oscillator sound generation (starting with version 2.0), a 224 note sequencer
but in brief is an amazing little synth with emphasis on cone-shredding basslines, & lots of realtime tweakability for any oldschool DJs still out there.
A total joy to mess around with, in any case.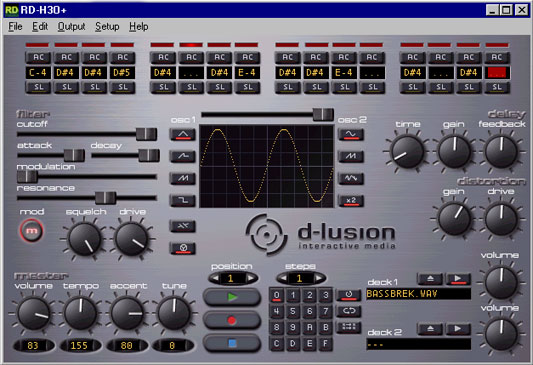 ________________
MJ Studio
-- deejay in a virtual box.
Want to play tunes at a party? Rather than scrolling through your smartphone, let the software do it. The inventors say it best --
Quote:
two decks where you could play back mp3s, pitch, scratch and mix them with automatic beat detection - a complete virtual dj solution, including a mixer with 3-band equalizer with pre-hearing. Further it had a comfortable playlist with ID3 support and an autoplay feature which could play back your mp3s seamlessly.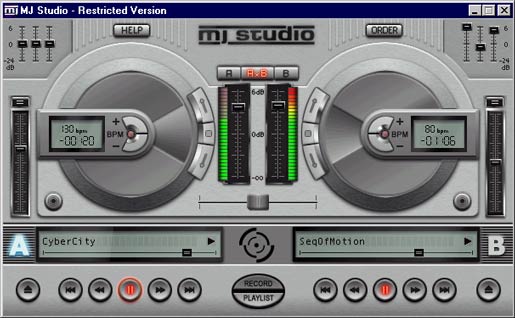 ________________
DAS
-- the quiet sibling.
Compared to the rest of the catalogue, DAS is kinda boring... but some might find it vital. It's designed to synch up to three clients & to tie to external MIDI clock signals. If you understand that, you probably need it.